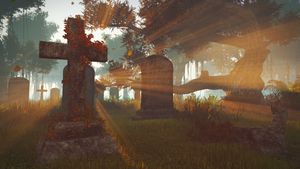 Tomb TV 47 - The Forgotten Rebels
Published on 21 Mar 2017 
Classic Canadian punk from Forgotten Rebels, a reality show with insects, Even Stranger Things, ink from Suspiria and more!
Tomb TV 46 - Bill Moseley and Sara Deck
Published on 12 Sep 2016 
TOMB talks with awesome horror artist SARA DECK with special guests BILL (CHOPTOP) MOSELEY and JOSH DECK... DIG IT!
Tomb TV 45 - Sideshow Stuns with Fenyx Fyre
Published on 3 Aug 2016 
Sideshow and Fire performer FENYXFYRE performs weird world records on the latest Tomb TV! Also featuring artist JOSH DECK. DIG IT!
Tomb TV 27 - Tomb Dies at the End
Tomb TV 26 - The Eyes Have Eyes
Tomb TV 22 - Electric Rougarou
Tomb TV 21 - Punks on Film